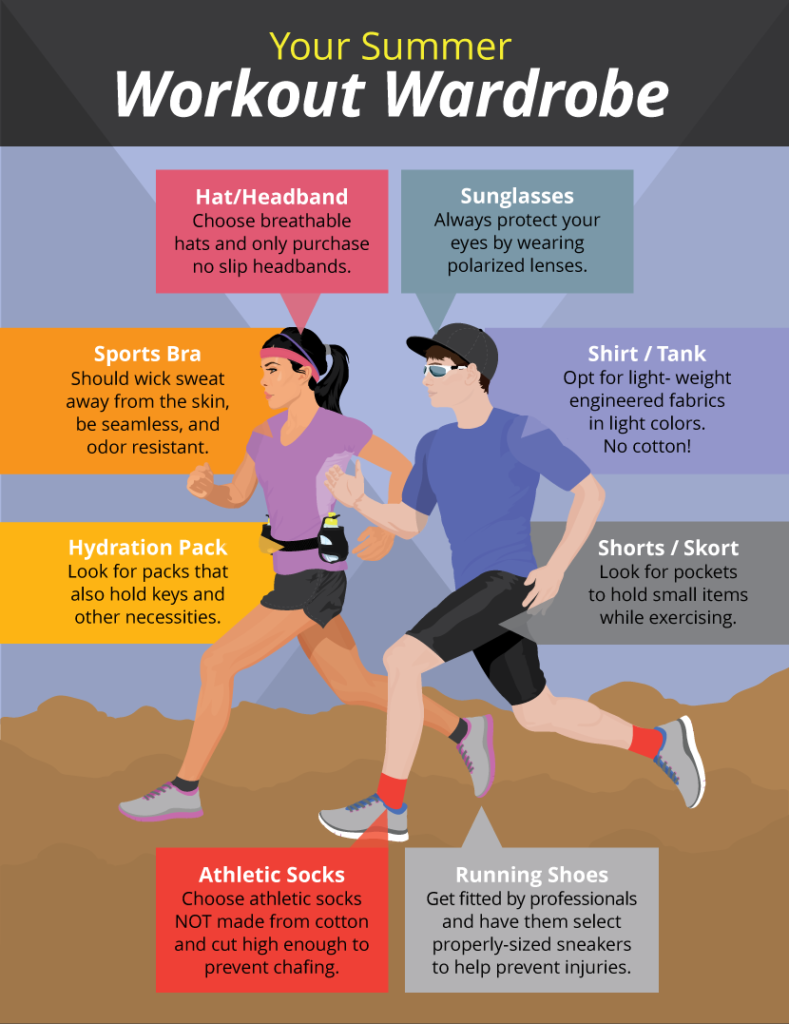 Here is your guide to purchasing summer workout clothes.
First, what comprises a full summer-specific workout kit? You will need shoes, socks, shorts (or a skort, if you so choose), underwear, a bra (for the ladies), a shirt or tank, a hat or headband, sunglasses, and a hydration pack (for endurance athletes).
When choosing each piece of clothing and gear, remember that proper fit is crucial. Why? No one likes chafing, for one, and for another, are you going to be able to nail that softball pitch, ace that serve, or crush your long run if you are spending the entire time thinking about uncomfortable shoes, glasses with lenses that your eyelashes hit, or shorts that won't stop riding up or falling down? You won't care how cute that tennis dress is if it leaves little to the imagination during your serve.